After weeks of being shut down due to social distancing, thousands of non-essential businesses are beginning to open back up.
Employees will return to work. Members are eager to get back to the gym. Kids are ready to go back to school. People are frantic to book appointments at salons and spas. Families want to host get-togethers and events with their loved ones.  In a nutshell, people are ready to gather again.
Business owners and managers are just as anxious to open their doors to welcome them. But new plans and methods will need to be developed for our post-COVID-19 reality. Truthfully, we're all preparing for what life will look like in the next phase of the coronavirus pandemic. One thing is for sure – the word "normal" doesn't exist anymore.
STATES AND COUNTRIES ARE REOPENING 
States and countries everywhere are in the process of implementing varying slow and cautious plans to reopen their economies. However, strict and challenging regulations and restrictions will be imposed on some businesses as well as consumers in select areas.
In Arkansas, gyms, fitness centers, and indoor athletic facilities reopened on May 4, and restaurants reopened on May 11 but couldn't have more than 10 people dining indoors at a time. But in Illinois, the stay at home order does not expire until June and when it does, face masks and capacity restrictions will be firm.
HOW SOCIAL DISTANCING HAS HELPED STOP THE SPREAD OF COVID-19
Social distancing has been key in helping "flatten the curve" to contain and further prevent the spread of COVID-19 and it will continue to be essential as the threat of contracting the virus will likely increase since people will be emerging from isolation. 
It's important for you to keep customers and employees safe by administering social distancing guidelines in your facility.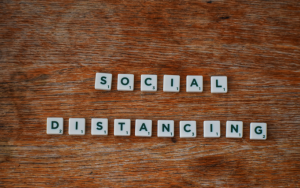 WHAT IS SOCIAL DISTANCING? 
Over the past few months, we've been introduced to all sorts of new terms and phrases. Perhaps the most interesting is social distancing. But despite hearing the word "social distancing", you still might be wondering what it means. Allow us to break it down for you. 
According to the CDC, "social distancing", also called "physical distancing", means keeping space between yourself and other people outside of your home." 
Ultimately, social distancing is a public health practice that does several things:
– It stops the transmission of COVID-19 by limiting contact between infected and uninfected people. This is especially important as individuals can be infected yet show no symptoms.
– It helps support our medical system by reducing spikes in outbreaks and avoiding overwhelming hospitals that don't have the capacity to treat huge numbers of sick people effectively.
– It helps lessen the overall negative impact of a transmissible disease by limiting its ability to spread.
WHAT ARE SOCIAL DISTANCING GUIDELINES? 
The CDC's guidelines for social distancing are: 
Stay at least 6 feet (about 2 arms' length) from other people
Stay out of crowded places and avoid mass gatherings
What does effective social distancing look like for businesses reopening? People shouldn't be within close proximity to one another in your facility.
No large groups (the numbers vary by state and county) are permitted to gather so you will need to limit your in-office staff and the number of customers allowed into your business at any given time.
Customers may also want alternative ways to experience your business without physically entering your facility.
WHY YOUR BUSINESS SHOULD ENFORCE SOCIAL DISTANCING 
Taking steps towards preventing the spread of a highly transmissible virus is the right thing to do. But in addition to doing your part to contribute to the general health and safety of your community, as businesses reopen, social distancing is basically required by most state governments.
Different states and counties are enforcing this in many ways. However, many Departments of Health are developing guidelines and assigning teams to visit and audit gyms, salons, daycares, medical offices, restaurants, and any other business open to the public.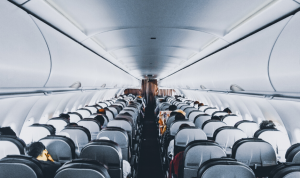 SOME BUSINESSES ARE ALREADY ENFORCING SOCIAL DISTANCING
Businesses across all industries are already incorporating social distancing measures. The airline industry is reducing flight capacity. Warehouses are spacing workers apart. Many grocery stores require shoppers to wait in line to enter while closely monitoring the number of shoppers inside at any given time.
Checkout lines at box stores and pharmacies have markings on the floor reminding customers about where they need to stand. Businesses are adapting quickly to keep their customers and employees safe, to prevent the spread of COVID-19, and to protect their own reputations.
SOCIAL DISTANCING TIPS FOR BUSINESSES 
Here are 6 ways you can implement social distancing in your business or facility. 
1. PLACE SIGNS ON FLOORS 
Guide and remind customers and employees about proper social distancing by putting cues and signs on floors. Visual cues can help people stay apart. Retailers like Target, Mariano's, Walmart, Trader Joes, and Walgreens have begun doing this with success.
In addition to this, consider appointing a team member to monitor and direct guests. This can keep operations running smoothly and ensure all customers are following social distancing protocols.
2. LIMIT THE NUMBER OF PEOPLE WHO VISIT YOUR FACILITY AT A TIME 
Crowds are out. No more elbow to elbow farmer's market visits. No more daycares and schools packed full of students. No more concerts or sporting events in the way that we knew them.
No more crowded gyms and never-ending waits for your favorite equipment. And no more packed waiting lobbies at your dentist or physician office.
Your facility will have to drastically lower its operating capacity for staff and customers. Depending on your state's reopening plan, you may only be allowed to have up to a few people at a time in one space or even in your entire building.
To implement new crowd-limiting rules, you'll need to develop a plan for allowing a limited number of customers and clientele.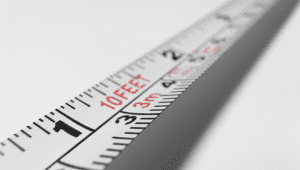 3. SPACE OUT EQUIPMENT, AISLES, AND ITEMS

Space is in. Your business will need to have lots of space and room for customers and employees to navigate your facility while keeping their distance from one another. 
Start creating a plan to rearrange your equipment, your lobby, your office, your conference rooms, your aisles, and any other areas where groups of people will be drawn to.
Ask yourself:
– Can your employees do their job while maintaining 6 feet of space between themselves and any other people?
– Can customers complete the task they came to do at your facility without being required to break social distancing rules?
You may have to move furniture, equipment, products, and other items you didn't consider to make sure everyone in your facility is able to social distance responsibly.
4. USE TECHNOLOGY FOR CURBSIDE PICK UP OR BUY ONLINE AND PICK UP IN-STORE 
What did we do before smartphones and the internet? It's an ongoing joke for anyone born after 1985 but truly, technology has dramatically eased the burden of living through and running a business in the midst of a pandemic.
Zoom happy hours, FaceTime game nights, and virtual homeschooling are a few examples of how technology has helped many during very abnormal times.
For businesses that sell products and food items, this can look like using apps and software that allow people to shop or order online.
When a client comes to pick up their order, you can either have a team member bring it out via curbside pick up or have them pick up in-store while wearing a required face mask.
For service-based businesses, you can offer your services through video conferencing apps and platforms.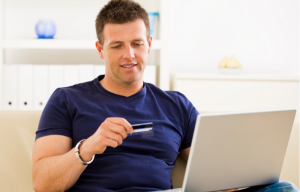 5. TRANSITION YOUR SERVICES OR PRODUCTS TO ONLINE ONLY 
According to a study conducted early this year, 1.92 billion people made an online purchase. Which is why, if your business model can support it, it's in your best interest to move your services or products online. 
If experts are correct and COVID-19 continues to spread, peaking several more times before a vaccine is developed, weary customers will prefer to not only shop online but to attend fitness classes, have their children taught/ tutored, and to even go to the doctor online.
For gyms and schools, offering online workout classes via Facebook, IG lives, LinkedIn, or Youtube has proved successful. For stores, restaurants, and other brick and mortar businesses, you can promote the purchasing and ordering of your signature dishes online.
Use email and social media to spread the word about new guidelines for how your business is doing business to get customers excited.
6. HAVE EMPLOYEES WORK FROM HOME 
Working from home has never been more popular. Businesses and industries that never anticipated building remote teams have surprised themselves by transitioning their teams from in-office to completely virtual almost overnight.
Maybe you run a gym or a daycare, a dental office, or a hair salon. Regardless of the type of business you own, the COVID-19 pandemic has, without a doubt, changed what work looks like.
To keep coronavirus out of your office or work environment,  invite your most essential team members in the office. This could include managers, directors, and other key leaders.
Allow the rest of your team to work from home. Employees who have underlying health conditions should be among those required to work from home, as well as those with compromised immune systems.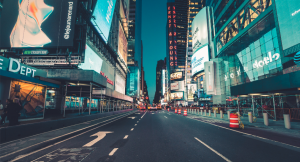 UNTIL A VACCINE IS DEVELOPED, SOCIAL DISTANCING WILL BE MANDATORY 
Experts predict that until we get a vaccine to effectively eradicate COVID-19, social distancing will be mandatory as outbreaks ebb and flow in correlation with the enforcement and the loosening of social distancing requirements. It's obvious that the world won't be returning to normal for quite some time. Some say this will be our normal for at least a year, maybe longer.
This means that until COVID-19 is wiped out entirely, both businesses and people must practice effective social distancing for the safety and well-being of others. As you prepare to reopen your doors, use these tips to build policies and practices that will keep your business in compliance with social distancing. 
Check Out More COVID-19 Content:
Simple Coronavirus Protection Tips 
How Coronavirus Spreads
How To Kill Coronavirus on Porous and Non-Porous Surfaces in 5 Steps
What is Coronavirus?
How Long Can Coronavirus Live On Surfaces?
How To Promote Handwashing In Your Facility 
5 Coronavirus Myths Debunked
Coronavirus Prevention Tips For Businesses