Military/Gov
The United States Military has been a long-term partner with 2XL. We are proud for our products to be featured both home and abroad. 2XL wipes, stands and dispensers can also be found in Government buildings and Firehouses.
Our powerful grade of disinfectants are renowned for their ability to eradicate 40+ pathogens on surfaces, equipment, and tools in as little as 2 minutes with the lowest dwell times on the market.
The United States has 737 military installations overseas alone.
The Department of Defense employs about 1.8 million people on active duty. It is the largest employer in the United States, with more employees than Exxon, Mobil, Ford, General Motors, and GE combined!
Military/Gov Resources
Obsessed with keeping your facility clean? We have plenty of content to teach you best practices and keep you on top of cleaning trends.
To purchase from our preferred military vendors follow this link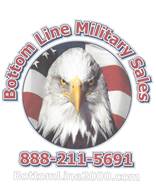 For other inquiries, complete this form. 
Military/Gov FAQs
No, 2Xl wipes do not kill tuberculosis.
2XL disinfectants are EPA registered to kill upwards of 40 pathogens on surfaces and equipment. Each disinfectant has a different kill count. To view pathogens lists and kill claims, please visit the product page and click the "SDS & more" tab
No. All 2XL wipes are alcohol-free, bleach-free, ammonia-free, phenol-free, and hydrogen-free.
Military/Gov Posts