It is a simple fact. Dental disinfectant wipes can cause a lot of destruction to your dental office. As a state-of-the-art dental practice, you invest a lot of money in quality equipment, tools, and items. This includes everything from luxury dental chairs, sturdy instrument stands and bright LED lights in your operating rooms, to flat-screen TVs, iPads and other entertainment accouterments in your waiting area. Choosing to spend your budget dollars on these items isn't just for aesthetics. It's also to guarantee a comfortable, top-tier patient experience. You want the best for your clients and you don't want to have an unseemly environment when they are being performed on.
Most establishments have seemingly stepped up their level of clean after the pandemic. Although, having any ordinary wipe/hand sanitizer doesn't necessarily mean you are getting the most out of your experience. Failing to properly clean, sanitize and disinfect these pieces of equipment and surfaces will ruin them. It's important to clean areas and surfaces to maintain facility hygiene and appearance, as well as to kill germs and bacteria. However, the types of product(s) you use and their ingredients will not just remove pathogens and grime, they will also destroy these surfaces by corroding, cracking, discoloring and staining them.
Dental disinfectant wipes are a preferred cleaning solution for many dental offices. Dentists and hygienists favor them because they are easy to use and allows for quick deep cleaning. However, most of the dental disinfectant wipes on the market contain a harmful and destructive ingredient – alcohol. Although alcohol is proven to kill dangerous pathogens, it is also known to ruin anything it comes into contact with. This results in irreparable damage to surfaces, equipment, and tools in your dental office. The $ adds up quickly.
Keep reading to learn about how alcohol-based dental disinfectant wipes ruin your dental office equipment.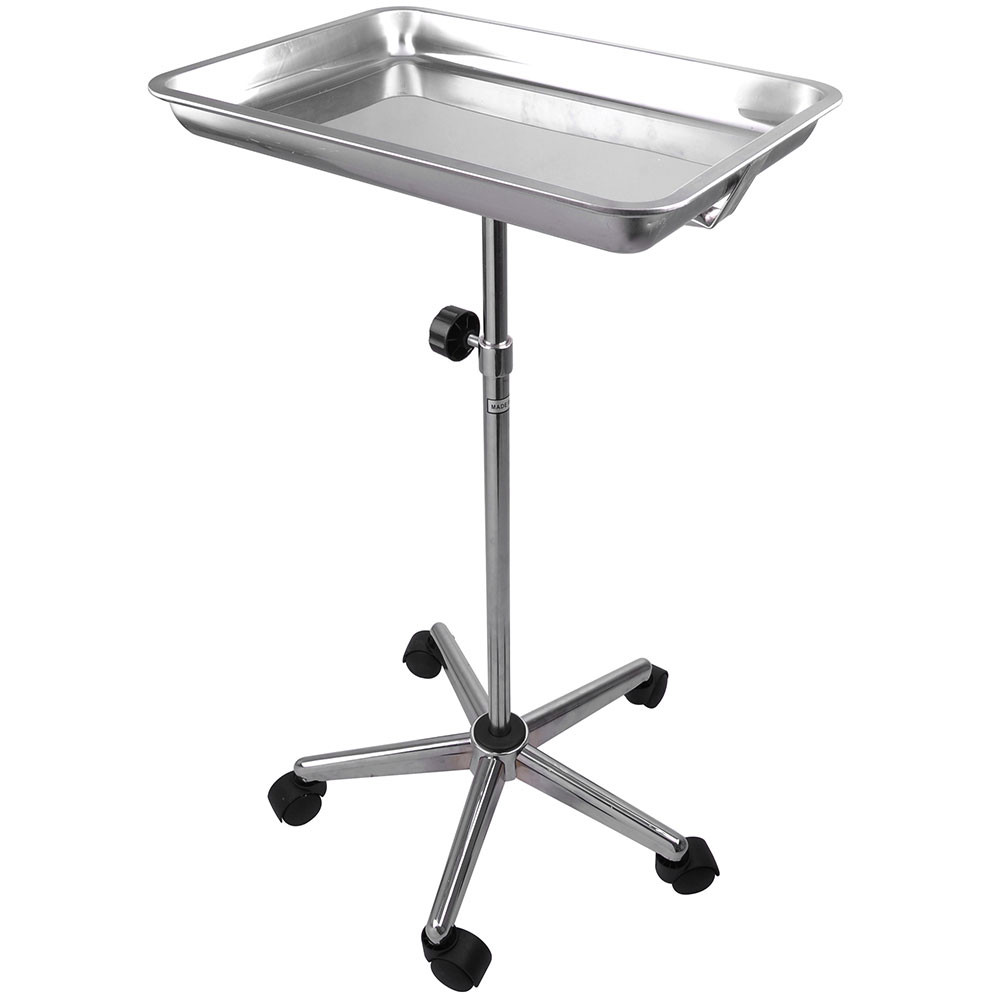 Alcohol Stains Metal and Stainless Steel Tools 
Many equipment and tools in your office are made of metal and stainless steel. This includes instrument stands, tools, office equipment, and more. Stainless steel is primarily made of steel but also has a chromium oxide layer. The layer can be worn down and damaged by chemicals, such as alcohol-based dental disinfectant wipes.
Removing the protective layer on stainless steel exposes the surface to oxygen and oxidation which leads to rust. Surely you don't want rusty tables and tools in your practice! It also weakens the surface over time, which causes the object to eventually break.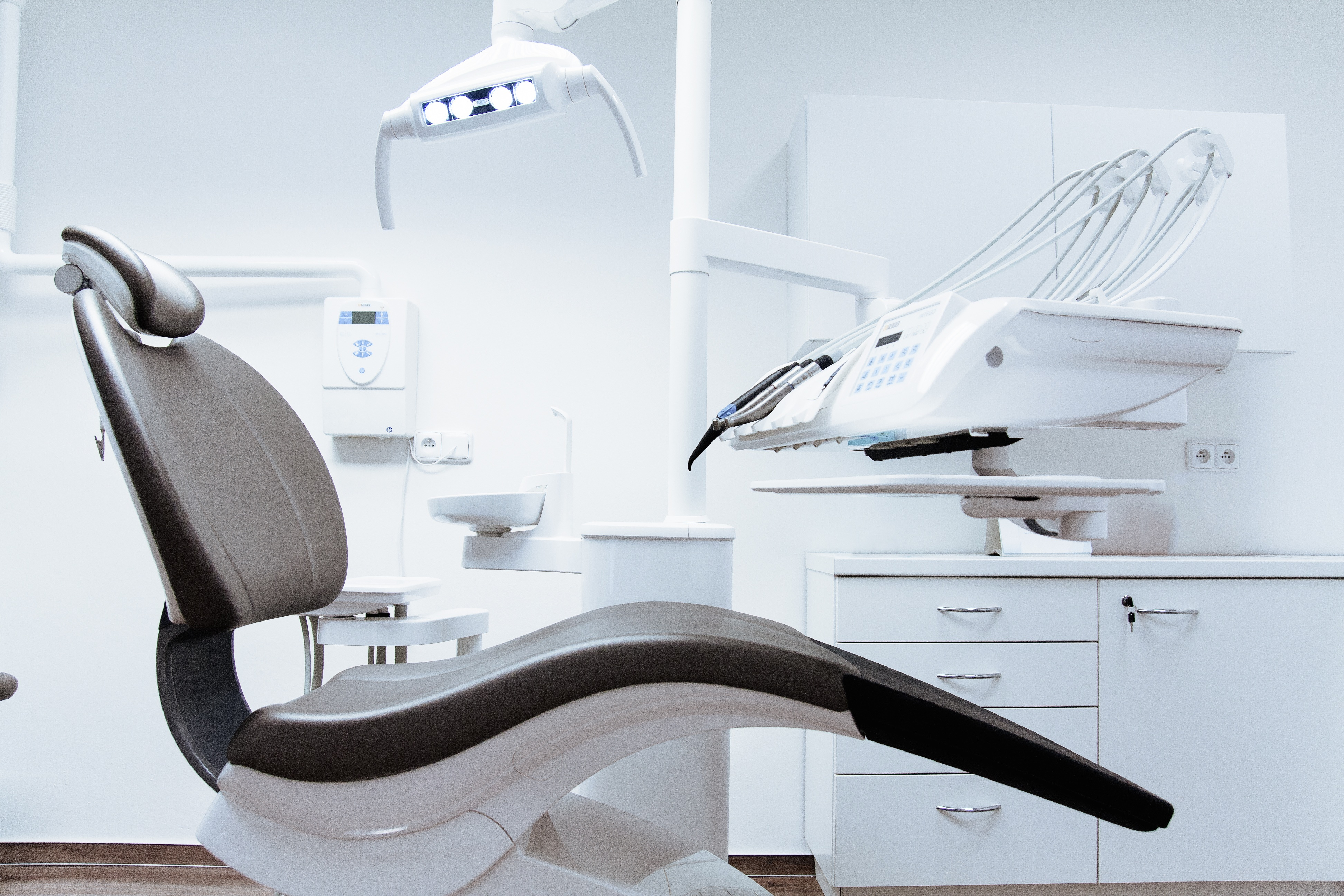 Alcohol Degrades and Discolors Leather and Vinyl 
Most dental chairs are made of leather or vinyl. Oftentimes, they are also your most valuable asset – costing upward of $10,000. But using alcohol dental disinfectant wipes dehydrates chairs of all surface types. Alcohol is a solvent and dissolves coatings, lacquer, varnishes, paint, and vinyl. This will leave your beautiful dental chairs cracked, hard, and discolored. Dental chairs typically have a 20-year guarantee. However, if you're cleaning it with alcohol, you'll be lucky to have it for 5 years.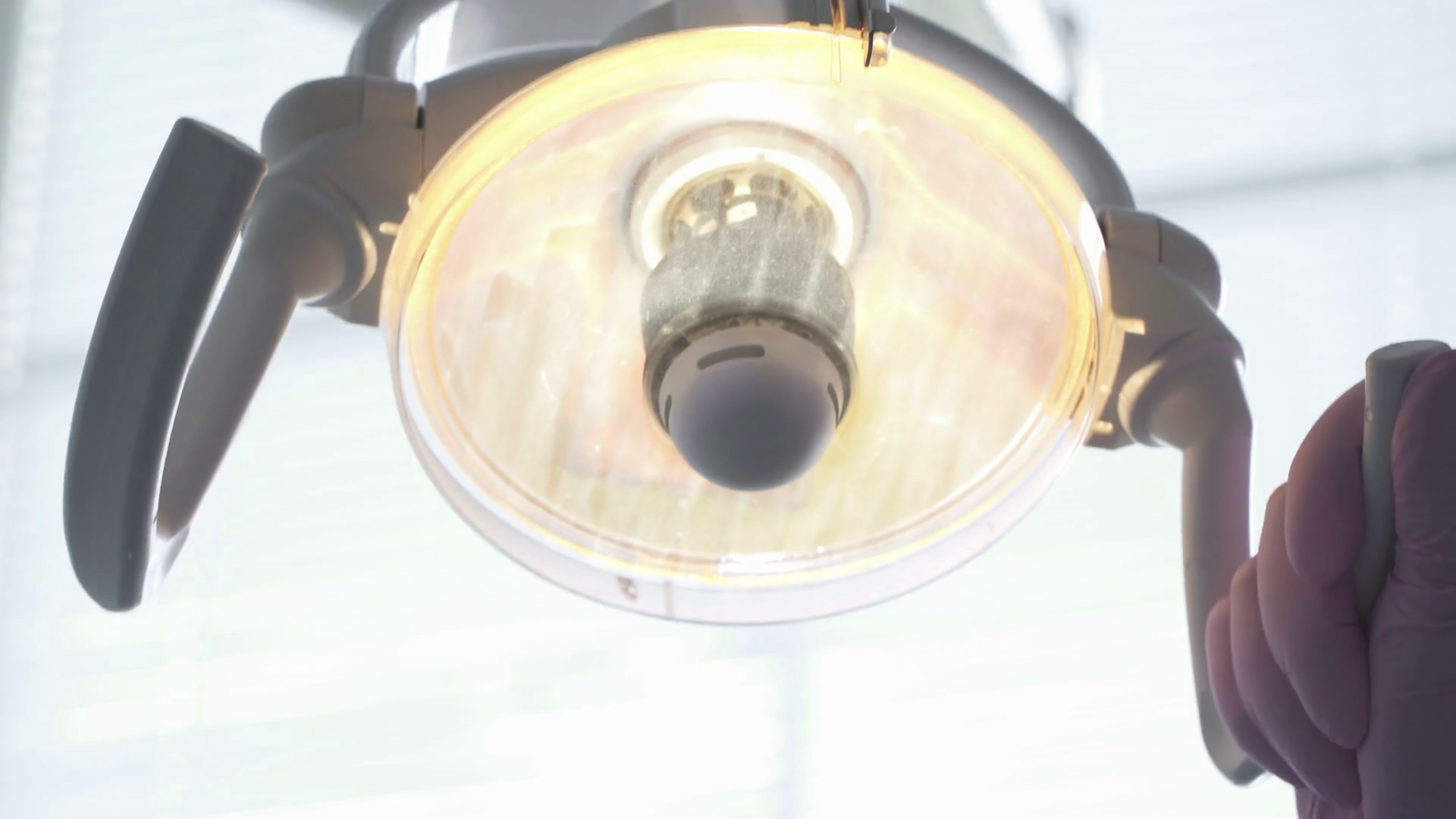 Alcohol Isn't Compatible With Electronics or Glass (Screens, protective layers, etc.) + Causes Streaking
Your dental office has many glass surfaces which may include TV screens, tablets, computers, lights, and lenses. While alcohol is often used to clean the glass because of how quickly it evaporates and how shiny it leaves the surface, alcohol is literally one of the worst things you can clean glass with. 
Because it's a solvent, alcohol naturally dissolves protective coverings on glass surfaces. This means your touch-screen surfaces will become less responsive, your lamps and lights will become cloudy and dull, and your lenses will become difficult to see through. Cleaning your glass equipment with alcohol may seem like a quick and easy solution to removing dangerous pathogens spread by saliva and blood, but you'll ultimately lose the long term performance of the equipment you've invested valuable dollars in.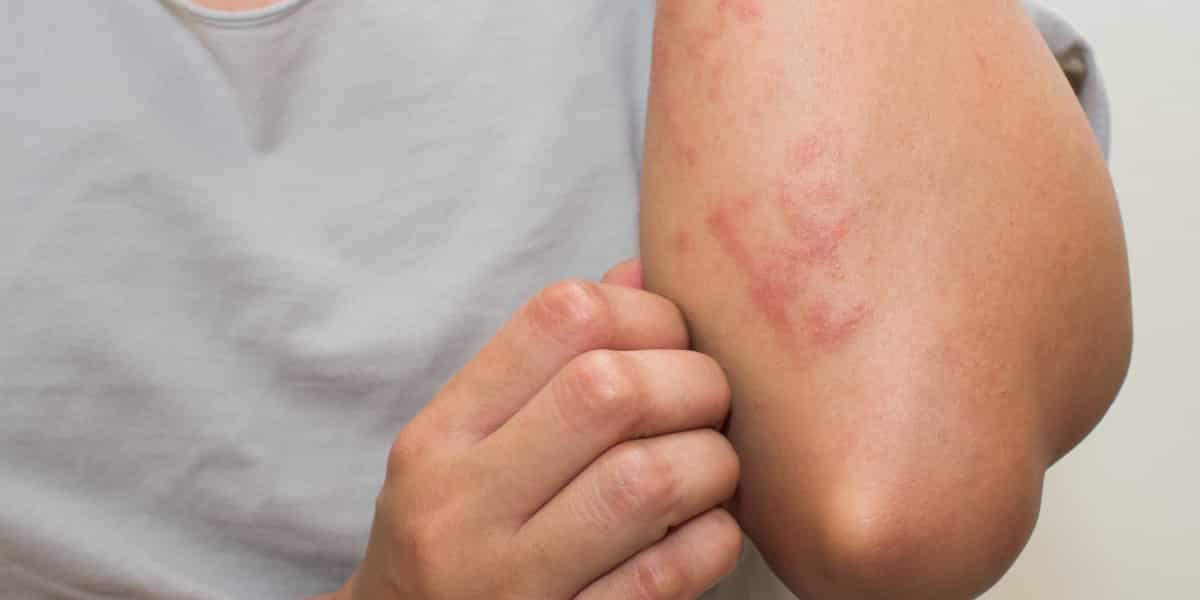 Alcohol Burns Patient Skin + Equipment
Allergies and sensitivities are becoming increasingly common. When a patient with sensitive skin sits in your chair, they could experience a reaction to the alcohol residue on your equipment. Some patients have reported experiencing burned at their dental office, which was traced back to alcohol-based dental disinfectant wipes or cleaning products.
Aside from causing topical chemical burns and sensitivities, alcohol is also a highly flammable substance. Some pieces of dental equipment, including certain laps and drills, can get very hot, posing a risk of small, spontaneous fires breaking out. This is not a commonly reported problem when cleaning with alcohol, but it's not a risk worth taking for the safety of your patients or for the reputation of your practice.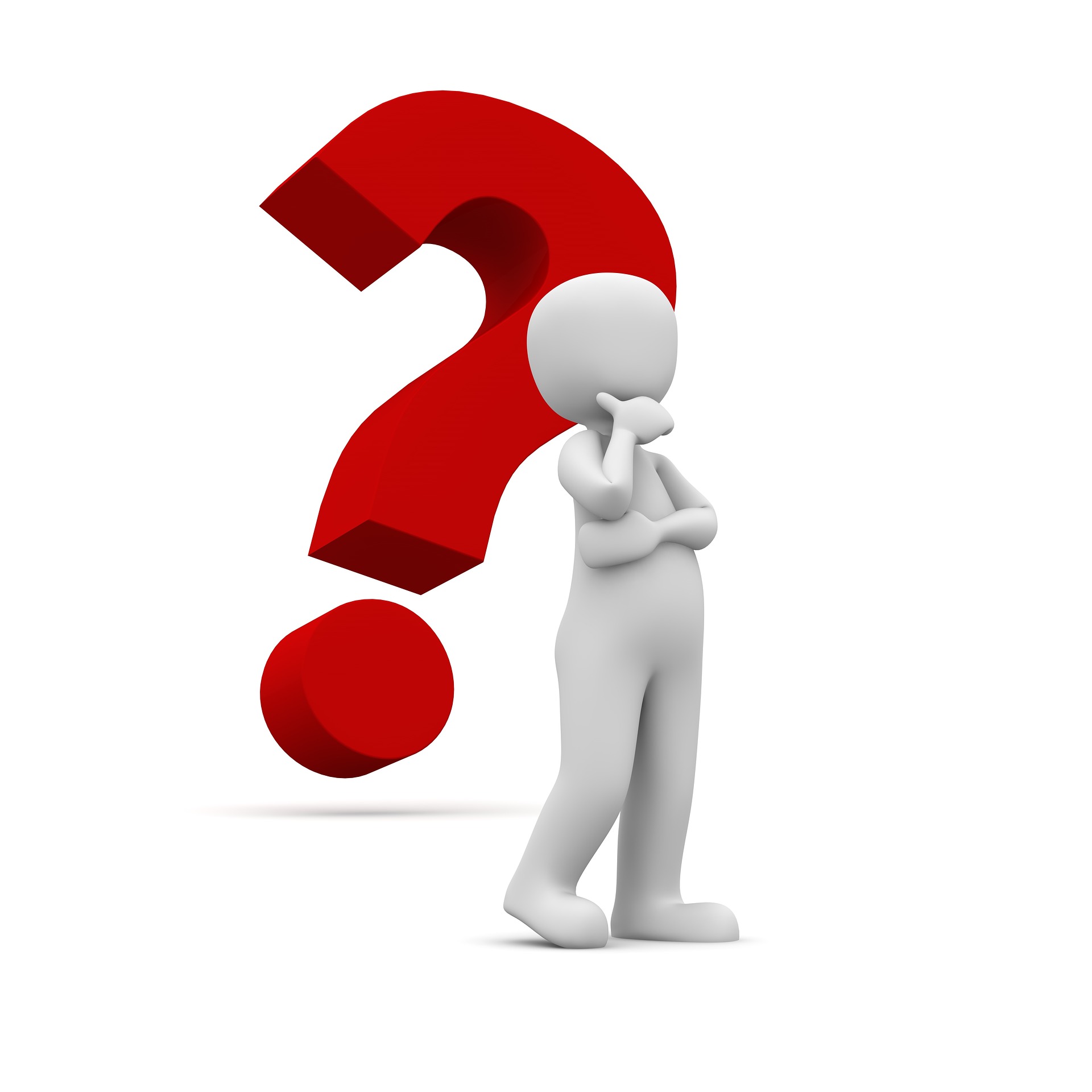 Selecting the Best Dental Disinfectant Wipes for Your Office
Now that you know the dangers of using alcohol-based dental disinfectant wipes in your dental practice, you're probably wondering what other options you have. There are many disinfecting wipes on the market that are non-toxic, alcohol-free, and EPA-registered to choose from.
The wipes that you select will largely depend on your practice. How busy is your office and how many wipes will you use each month? If you'll be using a lot of wipes, ordering larger containers of wipes can save time, shipping costs, and reduce your environmental impact by using less plastic storage tubs.
The material preference will be a factor, as some practices like fabric wipes and some prefer a biodegradable wipe. But you shouldn't buy just any wipe. There are specific questions you need to ask yourself and a supplier or manufacturer to see it a disinfectant wipe is qualified to be used in your practice. This guide can help you with selecting the best alcohol-free dental disinfectant wipe. Once you find the right alcohol-free disinfecting wipe, your equipment will thank you by lasting longer and remaining in tact. Seeing is believing!
Quick Recap
Cleaning with alcohol causes massive structural and aesthetic damage to your expensive equipment.

Causes corrosion.

Stains metal and stainless steel and other metals.

Degrades leather and discolors leather and vinyl.

Bad for electronics and glass.

Burns patient skin.

Use alcohol-free wipes that are EPA registered and still meed CDC-required efficacy guidelines.