The world of wipes is inundated with dozens of brands and choices. There are hundreds of wipes out there that all claim to do the same thing – kill and remove germs from skin and surfaces.
This presents decision-makers with a challenge when it comes to choosing the best wipe for their business or facility. It can be tempting to opt for the most affordable option on the market, but there are other factors to consider before purchasing or ordering wipes.
The chemical formula, wipe count, contact time, and the quality of the wipe itself are all things that should be weighed, in addition to other things. Cost is a key component that often outweighs quality. But if cleanliness is a priority for your customers and employees, this could be consequential in the long run. 
Selecting the most economical option can damage equipment, jeopardize human health, drive up costs and more. What are some other downfalls of choosing the cheapest wipe on the market for your business or facility? Find out by reading below.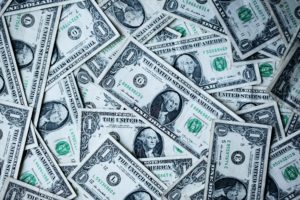 1. Cheaper Wipes Can Be Thinner, Which Can Drive Up Reorders and Total Spending
Before purchasing wipes for your business, you need to determine how many your facility will need. Cheaper wipe brands offer an enticing option for decision-makers – selling rolls of 1000 wipes or more at a price that seems too good to be true.
However, the money you "save" could be drastically undercut. Multiple wipes may be needed to effectively clean, sanitize or disinfect a surface or piece of equipment. If your customers or employees need to use several wipes instead of a single, high-quality wipe to get the job done, your savings will be depleted.
While an extra wipe or two doesn't seem that significant, it can add up over time. This creates a need for more frequent reorders. Additionally, cheaper wipes can break down or tear as they are used. Not only will this be frustrating to users, but it can also lead to ineffective sanitizing and disinfecting.
2. Cheaper Wipes May Not Be Surface Compatible, Requiring Several Additional Products 
Cheaper wipes are not always compatible with all surfaces and materials. This creates a need for purchasing additional cleaning products. For anyone who has had to routinely stock their cleaning supply closet, having to add another item to monitor and purchase can be more of a hassle than it's worth.
Being forced to purchase additional cleaning wipes and products can cut into the savings received from purchasing the more economical option. This proves that opting for the cheap brand isn't necessarily the smartest decision.  Many facilities have several different types of surfaces, including wood, vinyl, plastic, glass, and stainless steel, among others. Because of this, it's important to have a cleaning product capable of efficiently sanitizing and disinfecting all surfaces.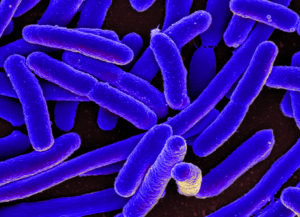 3. A Cheaper Wipe May Kill A Limited Number of Pathogens – Leaving People Vulnerable To Infection
A disease outbreak can be one of your business's worst nightmares. You could be liable for any patient or customer who contracts an infection and receive bad press or media attention.
A cheaper wipe may be incapable of killing virulent pathogens. These germs can infect customers and employees causing a wide range of diseases such as Staph, MRSA, E. coli and more. Choosing a sanitizing or disinfectant wipe that sufficiently kills specific pathogens or removes germs to minimize the spread of them is essential.
Purchasing disinfectant wipes EPA registered to destroy at least 40 different types of bacteria, viruses, and fungi can prevent an outbreak.
4. Cheaper Wipes May Contain Toxic Chemicals That Are Harmful To The Environment

In 2019, having a business that is eco-conscious has become extremely important for consumers. One study revealed that 87% of consumers would have a more positive image of a business if they support social or environmental issues. Many consumers and businesses are seeking sustainable solutions to the issue of environmental concerns. Purchasing products that are durable and will not incur additional waste can attract and retain customers.
Cheaper wipes can contain hazardous chemicals such as ammonia, bleach, and alcohol. Scientific studies have shown the negative effects these substances have on the environment, which include air pollution, water pollution, and a threat to wildlife.
5. Cheaper Wipes Can Impact Customer Satisfaction and Brand Perception 
Customer satisfaction and brand perception are two major things that can be negatively impacted by the use of lower-quality products. If you are attempting to establish your business as an elite facility with a brand standard for cleanliness, hygiene, and wellness, using cheap, poor quality wipes will sabotage this goal.
Choose the Best, All-Around Wipe For Your Business 
Selecting the right wipe for your facility is a process that should take all relevant factors into account. You shouldn't just be driven by cost, but your facility's needs as well. Ideally, you need a quality wipe that safely kills pathogens, removes germs, is safe for skin and all surfaces, and is durable. Don't be swayed by cheaper wipe rolls with higher wipe counts and deals.
Instead, focus your attention on the characteristics and features it has or lacks. Quality should always trump cost when it comes to investing in products for your business. Whichever you decide, one thing is for sure – you will experience the consequence or success of your decision over time, so choose wisely!