Environmental concerns have become increasingly widespread as society grapples with the effects of global warming and climate change. Because of this, a fast-growing "green" movement centered on minimizing waste, energy, and pollution is underway.
Individuals and organizations are now boldly prioritizing environmental and sustainability strategies as a key focus. Now more than ever, people are glaringly aware of the impact we are having on the earth and its natural resources.
In response to this, we've seen restaurants eliminate plastic straws, companies invest in recyclable materials to manufacture products, phase out toxic chemicals, and other groundbreaking changes.
COLLEGES AND UNIVERSITIES ARE TURNING INTO GREEN SCHOOLS
Beyond consumer brands, the "green" movement has also made its way to schools and university campuses. This is largely due to the fact that universities are among the institutions with the highest amount of waste.
One student alone can produce up to 640 pounds of waste annually. This includes food waste, water, energy, and trash.
With these statistics, it's no wonder why multiple colleges and universities are phasing to green schools. But there are other reasons why green schools are trending. Find out by reading below!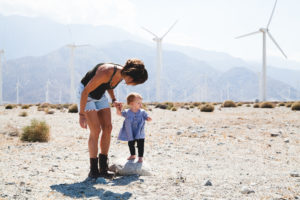 1. PARENTS WANT "ECO-FRIENDLY" SCHOOLS
Several factors come into play when parents consider where to send their children to school. Class size, curriculum, and faculty are all important things that are weighed. However recent trends have seen economic responsibility rise as a growing concern.
Schools with existing or emerging sustainability programs and initiatives in place are viewed more of an ideal choice over schools without them.  58% of consumers take a company's impact on the environment into consideration when making a purchase decision, according to the Natural Marketing Institute. This demonstrates how important environmental issues are to the modern world.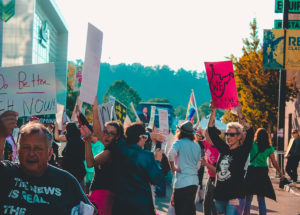 2. TODAY'S GENERATION CARES MORE ABOUT CLIMATE CHANGE AND SUSTAINABILITY THAN ANY OTHER GENERATION
 
Young people today have become strong advocates for change. Reports show that adolescents and teenagers in 2019 care more about sustainability, climate change, and environmental responsibility than older population groups.
Chances are you've been seeing them in action, too. Take 16-year-old Greta Thunberg, who rallied 1.4 million students across 112 countries to protest climate change.
Students are demanding that companies, people and organizations do their part in conserving the earth and doing what is right. Green schools also tend to be popular with this group, and rightfully so.
If you have sustainability programs or processes in place, they are more likely to consider attending versus a non-eco-focused university or school.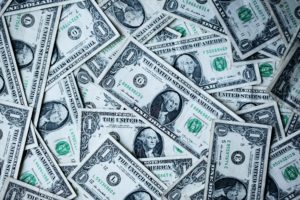 3. GREEN SCHOOLS GET TAX BENEFITS AND GRANTS
Additionally, schools are able to receive grants and tax benefits for making the decision to go green. In Texas, Illinois, and Hawaii, power companies and organizations provide a multitude of funding options for schools who implement solar energy at their facility.
The United States Federal Government also allows schools who are installing new solar energy systems on campus to deduct 30% off the total cost. These perks highlight the many financial advantages educational institutions receive for going green.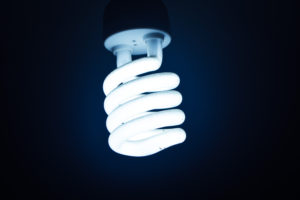 4. GREEN SCHOOLS USE LESS ENERGY AND SAVE MONEY
Making the decision to become an eco-friendly school can drastically reduce energy consumption, providing long-term savings to a school's bottom line.  Something as simple as switching to LED lights, which are approximately 90% more efficient than incandescent lights, can save a university thousands of dollars. Lighting alone typically accounts for 25% of the energy used in schools.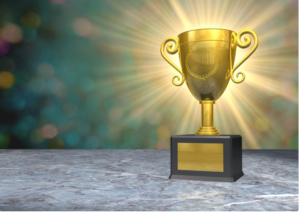 5. GREEN SCHOOLS GET RECOGNITION AND ACCLAIM
Schools who take the step towards environmental progress are also able to gain recognition for their accomplishments, both in terms of awards as well as receiving notoriety, praise, and international recognition.

Each year, the US Department of Education gives schools its "Green Ribbon Schools Award" to schools who make the effort to improve and expand their environmental practices.
In 2019, schools such as Carrisa Plains Elementary School in Santa Margarita, CA, Meadowview Elementary School in Grayslake, IL, and The Northwest School in Seattle, WA were among the recipients.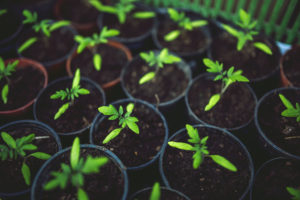 SIMPLE STEPS TO A "GREEN SCHOOL"
If there was ever a moment to make the decision to go green, now is the time. Recent evidence suggests our modern civilization must take drastic steps in order to reduce the impact of global climate change.
This stresses the importance of individuals and organizations making the necessary changes towards a greener future, and schools are not exempt. You can take simple steps to turn your school "green" by doing the following:
Keeping the big picture in mind can pay off in the long run, both for the earth, your budget, and your campus.