Disinfectant wipes have seen a giant rise in sales in 2021. And it's safe to say people have seen the great merits in their cleaning ability.
But don't be so quick to buy them. While wipes have returned online and in stores after a global shortage, don't rush to purchase them before reading the ingredient list and this article.
Choosing alcohol disinfectant wipes over non-toxic disinfectant wipes can do more harm than good in the long run. It can also cost you thousands of dollars over time. Alcohol disinfectant wipes have been to blame for damaging thousands of surfaces, causing malfunctions and breakdowns of electronics and touchscreens, and expediting the rusting and corrosion of equipment.
It can be tempting to pick any wipe for your facility or business, especially if you've been unable to get any for months. However, we strongly advise you NOT to purchase them. Read below to find out why.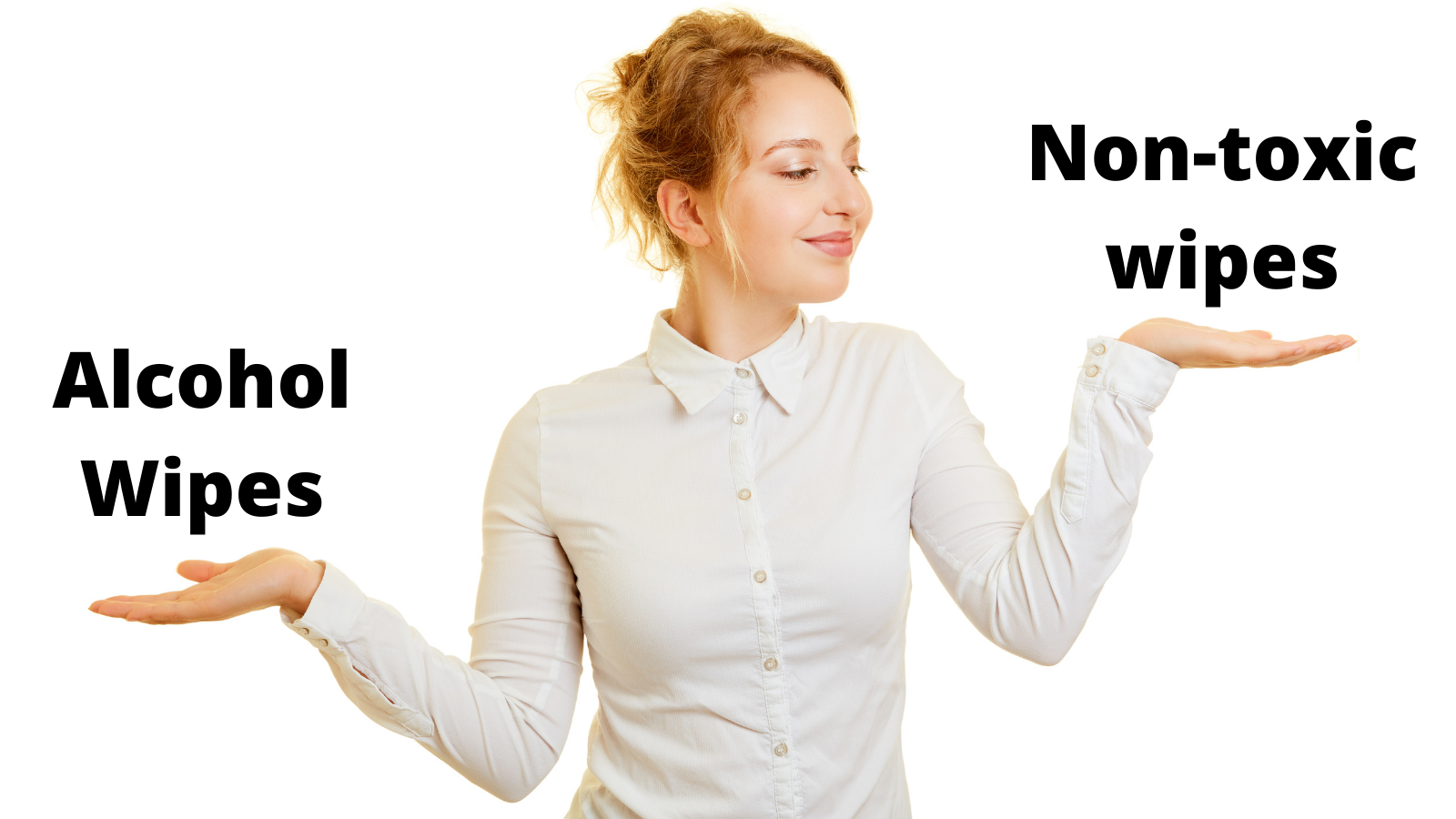 ALCOHOL DISINFECTANT WIPES VS. NON-TOXIC WIPES
When it comes to choosing disinfecting wipes, you have two options: wipes that contain harsh, toxic chemicals, and wipes that don't.
Unfortunately, alcohol disinfectant wipes fall into the first category. There are several things to consider to make sure you're choosing the best wipe for your business, but you should generally stay away from wipes that contain the following chemicals:
Alcohol 

Bleach

Ammonia 

Hydrogen peroxide

Phenols 
Most wipes made with these disinfecting agents are EPA registered to kill bacteria on surfaces and equipment. However many of them, including alcohol disinfectant wipes, come with significant, irreversible consequences. Using wipes that contain bleach is even more dangerous since it can have deadly effects. 
STAY AWAY FROM ALCOHOL DISINFECTANT WIPES
Cleaning brands, manufacturers, and suppliers know exactly what they're doing by showing you ads for toxic wipes and loading them on shelves.
They know you're in desperate need of easy-to-use, one-step cleaning, sanitizing, and disinfectant wipes to keep your business safe from COVID-19 and other bacteria. Wipes sales overall are projected to increase by $470 million in the new year alone, so it makes sense that they want your money – even if it comes at an expense to you.
But before you throw them in your cart, in stores and online, make sure they're not alcohol disinfectant wipes. Here are three reasons why you want to stay far away from wipes that contain alcohol.
THEY CAUSE CRACKING 
Cracking is the result of alcohol drying out the surface. Using an alcohol-based wipe or spray strips away moisture and protective coating and layers.
As a result, cracks will appear. Leather, plastic, and vinyl are especially sensitive to alcohol and are guaranteed to crack. Surfaces made of leather, plastic, and vinyl include chairs, handles, benches, counters, and barstools. Imagine seeing equipment and furniture that you've spent thousands of dollars on slowly cracking and deteriorating.
THEY CAUSE CORROSION 
Surfaces that look worn, stripped, and discolored are suffering from corrosion.
Ethanol is a solvent that dissolves many surface finishes. Painted, lacquered, and varnished surfaces are at a high risk of corroding. Because alcohol eats away at many surface types, you could be killing the very surfaces you're trying to clean and protect by using alcohol disinfectant wipes or chemicals.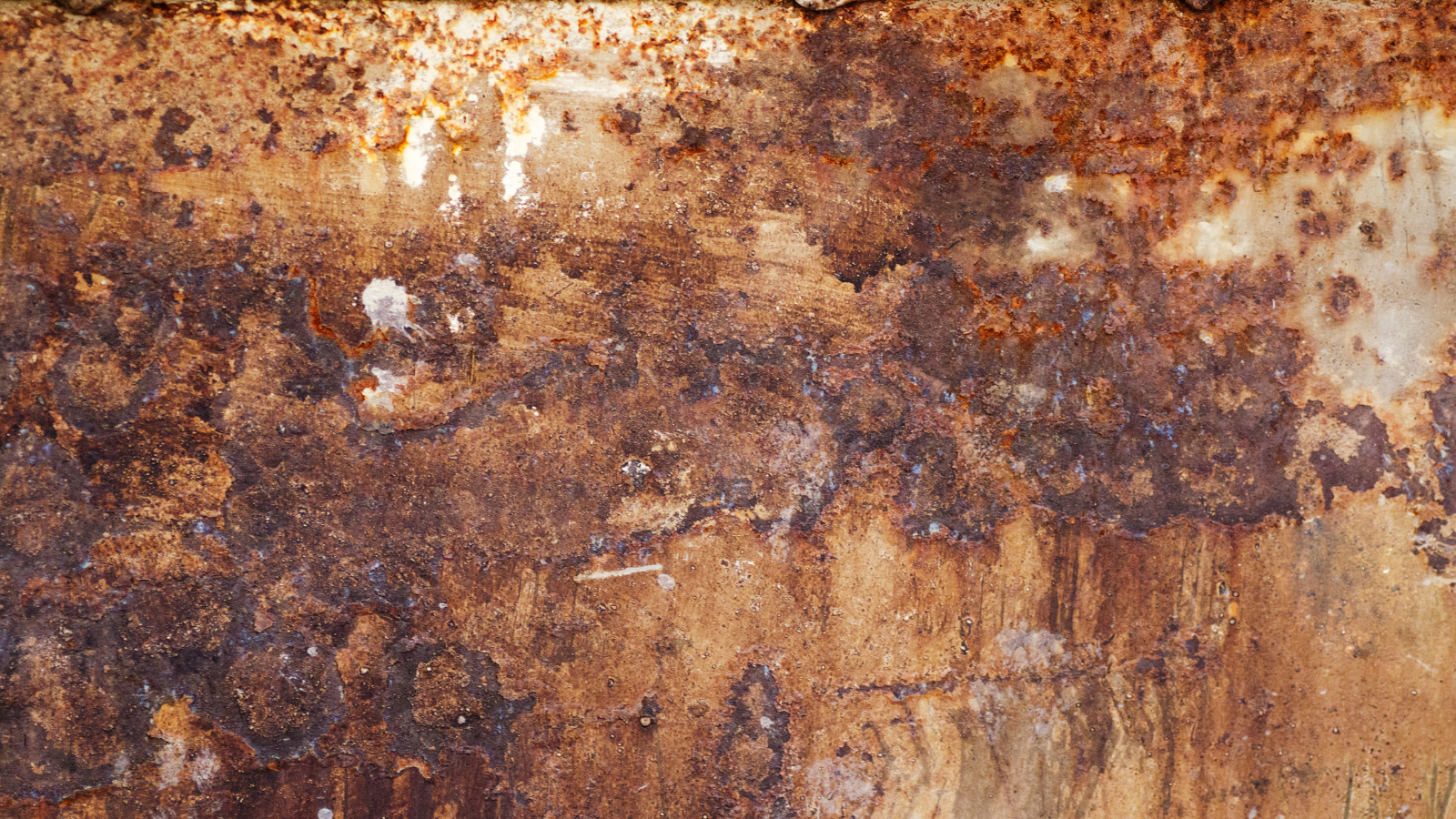 THEY CAUSE RUSTING 
Alcohol is bad news for metal and stainless steel surfaces. When it's applied to them, it won't be long before oxidation begins to occur. Once it starts, there's no turning back.  Signs of rusting include brown spots and scratches, as well as small nicks and cracks. 
Items prone to rusting include weight machines, small appliances, counters, machinery, and more.
DON'T BUY ALCOHOL DISINFECTANT WIPES
After the year we've had, finding any wipes is a relief. You may be so excited to see them that you throw them in your cart without a second thought. At first glance, the wipes seem perfect, right?
EPA registered – check.
Made of quality materials – check.
Effective against coronavirus – double-check.
But if you haven't tripled checked to ensure they're not alcohol disinfectant wipes, you haven't done your due diligence. If you see alcohol listed as an ingredient and choose to buy them anyway, you're willingly choosing to lose thousands of dollars, damage your equipment, and put your customers in danger.
Killing germs and keeping your facility clean is paramount, but you shouldn't have to sacrifice your surfaces in the name of cleanliness. Waiting for non-toxic wipes might take longer and could be a pain to seek out. But your surfaces, family, and/or customers will thank you in the end.