The temperatures across the U.S are finally starting to dip downward. And unfortunately, the virus isn't going away with the changing of the leaves.  So it is time to fill up on products set on protecting you this Fall.
With transmission rates on the rise, it's especially prescient to have a plan of attack against germs. You need the best sanitizing and disinfecting products out there. 2XL is here to provide those very supplies to you today. Here is a top 5 list of the most effective products for the upcoming season.
Force 2 Disinfecting Wipes:
One of the most dependable weapons against a litany of viruses including Staph, E. coli, MRSA, Salmonella and Coronavirus. The Force2 Wipes are great on many surfaces, including glass, steel, leather, even vinyl. There is no alcohol in the wipes, so you don't have to worry about the solution drying out any of your leather/vinyl pieces. It's compact, and its universal canister size is PERFECT for nearly all stands and dispensers.
Mega Roll Sanitizing Wipes:
This goliath collection of sanitizing wipes is a no-brainer for the type of person or facility that interacts with a lot of potential germs. Health clubs, restaurants, offices, even home-offices benefit from this powerful product. And with a 2,300 count, you can count on these wipes to go the distance. The quaternary formula constructed into the wipe's fibers are designed to be safe for skin AND surfaces.
The Helix Stand 2.0:
An incredibly sturdy, reliable and SHARP stand that will immediately level-up your cleaning game. The Helix Stand 2.0 is designed to last through daily use. Perfect for a medium/small business that is used to some filth. Power plants, warehouses, auto shops, even high schools have all seen the benefits of the super sharp Helix Stand. Full 360 degree use and ADA compliant. This stand is here to make your life easier and look good doing it.
2XL Guardian: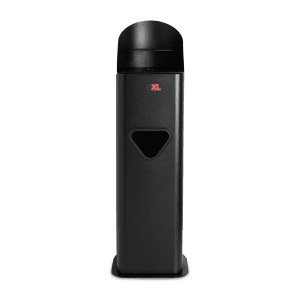 The Guardian Stand is an outstanding example of how function and style can come together for an exceptional product. Made of heavy duty, powder coated steel makes it the perfect solution for any environment, including fitness centers, schools, and even hotels. Sleek, ergonomically designed and modern. The Guardian is customizable and adds a slice of style to any setting it is added to. ADA Compliant and with finishes in black AND grey. The Guardian is a truly unique piece that acts as a one stop shop for all things disinfecting.
Antibacterial Force Wipes:
2XL Force Disinfectant Wipes are a powerful answer to the never-ending question of pathogens and germs. Extremely effective at cleaning, disinfecting, preventing illness and deodorizing. This dynamic wipe is effective against 49 total pathogens, including Coronavirus, Salmonella and Staph. EPA registered and NSF listed, this product also contains no alcohol ammonia or bleach. The large textured towelettes are made from premium material and perfect for cleanups both big and small.